Monthly Archives:
April 2011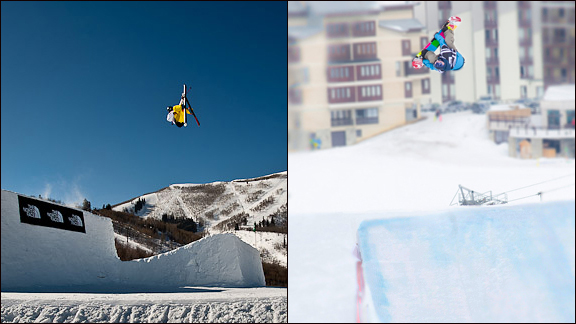 Photos by: Erik Seo/Vianney Tisseau
Welp, it finally happened. We all knew it was just a matter of time, but ski halfpipe has been approved for the 2014 Winter Olympics in Sochi. It's no coincidence that snowboard halfpipe was the most-watched event at the 2010 Winter Olympics in Vancouver. As the youth culture moves more and more into power and mass-appeal we will start to see more of these relevant sports being introduced in the Winter Olympics and hopefully some of the non-relevant events being phased out.
Ski halfpipe is only a part of the ongoing debate with the Olympic Committee, ski and snowboard slopestyle being added are still in the works. Fortunately for us the Olympics works off of TV ratings and event attendance, so sooner or later slopestyle will be added into the  games. Congratulations to everyone who put in so much hard work and energy to make this happen.